Dog Leash Belt Hands Free Running Jogging Walking Waist Pouch with Bungee Leash
Dog Leash Belt Hands Free Running Jogging Walking Waist Pouch with Bungee Leash
BRAND NEW FACTORY SEALED ITEM
FREE SHIPPING
---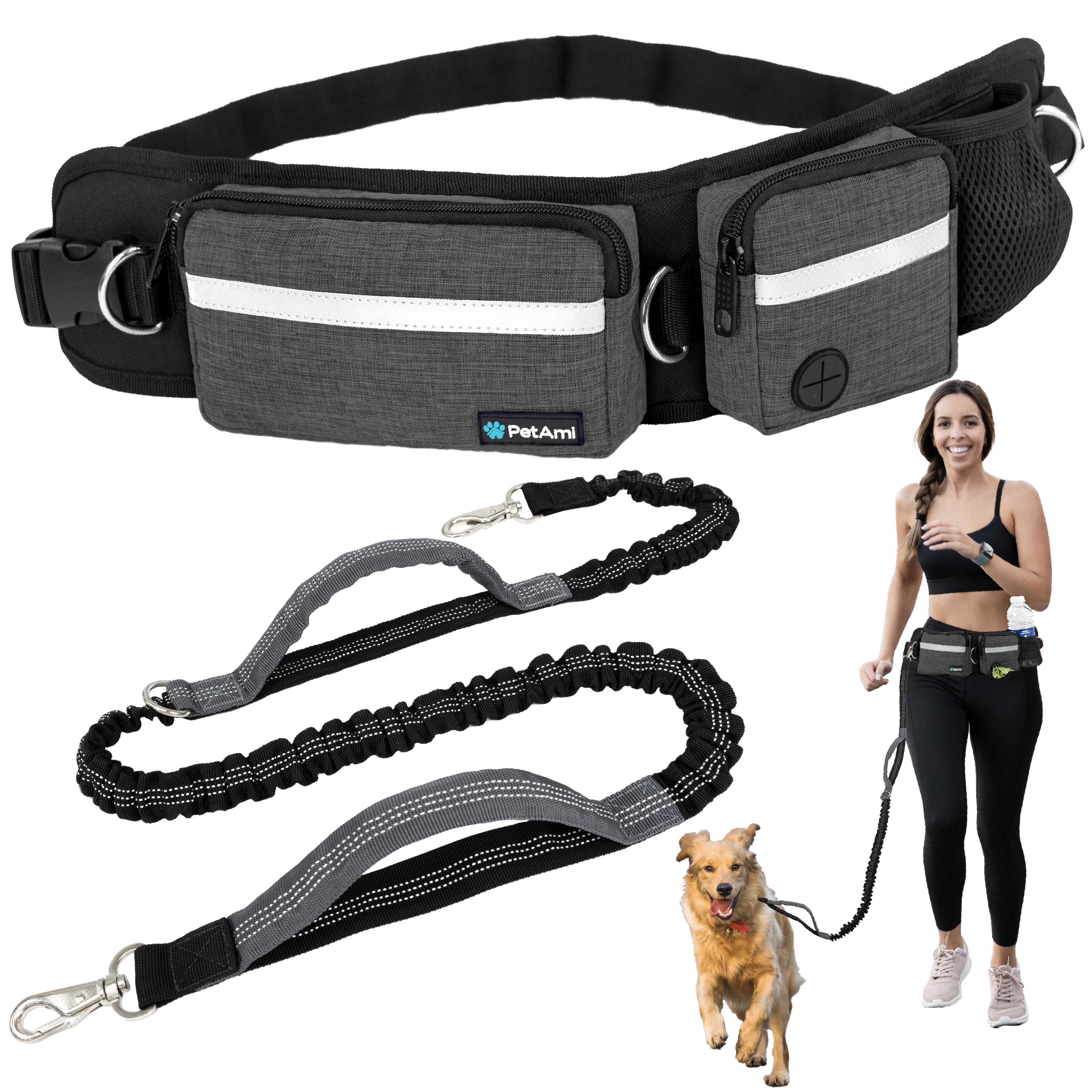 DOUBLE COMPARTMENT HANDS FREE DOG WAIST BAG WITH LEASH: Functional double pet waist running leash bag that holds all dog training essentials and personal goods while you are out about with your dogs. Comes with poop bag dispenser and compartments to help you stay organize while you are on your adventure. Includes water bottle holder and multiple D rings for versatile use.

STRONG REFLECTIVE BUNGEE CORD: The stretchy cord comes with reflective stitching for better visibility and safety, reinforced double stitching ensures the leash will support weight up to 150lbs. Bungee cord stretch to 73 inches max.

DESIGNED FOR PET AND YOUR SAFETY: Reinforced and extra padded bungee cord leash so you can grip leash with comfort while on the run. Safety reflective trim on pet waist bag to keep you safe during low visibility environment and night time.

ADJUSTABLE FOR PERFECT FIT: Hands free waist belt stretch from 28 inches to 52 inches, providing perfect comfortable fit and adjustment during your run, walk and daily jog.